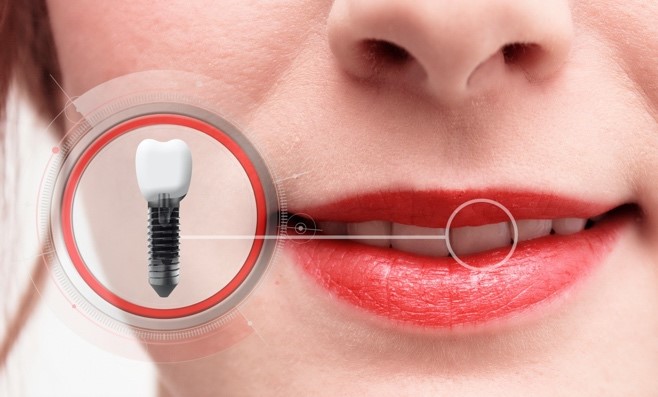 Has your dentist suggested that you replace your tooth with a dental implant? If the damage to your tooth is beyond repair, an extraction could be the only way to address it. Fortunately, losing a tooth doesn't mean that you will be left with a gap in your smile forever. Dental implants can replace the entirety of your tooth. Here's why you shouldn't be embarrassed to get a dental implant.
Nobody Is Perfect
Whether you haven't been keeping up with your oral hygiene routine or were injured when you were playing sports and not wearing a mouthguard, it can be easy to blame yourself. However, no one is perfect. Everyone has areas in which they can improve and getting a dental implant will be a new beginning. It is never too late to start making healthier choices for your smile and the rest of your body. Regardless of why you need dental implants, there is no reason to feel ashamed.
Tooth Loss Is Very Common
You may feel like you're on your own, but tooth loss is very common. In fact, approximately 178 million Americans are missing at least one tooth. 40 million are missing all of their teeth. You aren't alone, so there is no reason to feel embarrassed with discussing your options with your dentist. You can get your smile back.
Dental Implants Look Like Real Teeth
Your replacement tooth won't look like your grandma's dentures did when you were growing up. Instead of sitting on top of your gums, implants are embedded in the jawbone, so you don't need to worry about eating restrictions or anything shifting around. Dental implants also look perfectly natural. They are precisely placed and color-matched to blend in with the rest of your teeth. No one will be able to tell that it isn't your natural tooth.
Dental Implants Aren't Just for Older People
There is a misconception that tooth replacement options are for older people. While they can certainly be a great option for seniors, anyone over the age of 18 can get dental implants if they have sufficient jawbone density and otherwise good oral health. Tooth loss isn't exclusive to older people and neither are dental implants.
There is no reason to be hesitant about replacing missing teeth. Dental implants are for anybody who needs them, and you will love the final results. You will have your smile back in no time!
About the Author
Dr. Ryan McNutt earned his dental doctorate at the University of Missouri. He is passionate about restoring and replacing missing teeth to renew patients' confidence. The entire dental implant process can be completed at his practice in Waco. To learn more about dental implants or to schedule a consultation with Dr. McNutt, visit his website or call (254) 732-0309.