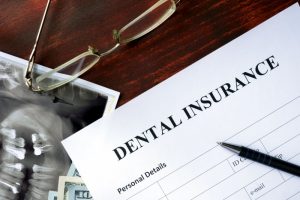 As many of us are ready to ring in the new year, we adopt many resolutions. We try to be healthier, spend more time with our family, and make the new year better than the last. With this change comes an important reminder: to use all your insurance benefits before December 31st. If you intend to get the most of your dental insurance, you'll need to schedule an appointment with your dentist in Waco soon!
Knowing Your Dental Insurance Plan
Many people may not realize that dental insurers actually want their customers to use the plans they've purchased, but sometimes the holidays can get so busy they forget to schedule an appointment. It's common for most dental insurance plans to provide two exams and two cleanings each year with no additional charge, so it's important to capitalize on this benefit before the first of January.
Dental Exams: An Essential Part of Preventive Care
The biennial dental exam is not strictly for uncovering tooth decay or gum disease. In fact, regular exams are a huge part of preventive care because more dentists every year are discovering ways to stop more serious diseases from developing sooner. Through a dental exam, dentists can catch signs of oral cancer, vitamin deficiencies, and even joint problems and diabetes. Dentists can also:
Perform x-rays
Confirm that your bite is even
Inspect your gums for any signs of inflammation
Check for erupting wisdom teeth
Check if any previous fillings are still intact
The holidays should be spent with family and friends, not sitting in a dental chair undergoing emergency dentistry that could have been prevented.
Let Routine Cleaning Give You Confidence in Your Smile
After the dentist finishes their examination, they can schedule your routine cleaning. This typically consists of removing any damaging deposits that cause cavities or infections and providing periodontal care to reduce gum disease.
If your child hasn't had a recent dental exam or routine cleaning, it's imperative that you schedule an appointment for them before the end of the year as well. Children require special attention to ensure their mouths are developing properly and will include fluoride treatments and dental sealants to prevent any cavities from forming as part of the routine cleaning.
If knowing is half the battle, then the other half is making the trip to the dentist. Don't miss the opportunity to ensure your oral health with your insurance benefits today!
About the Author
Dr. Cofer believes preventing oral health problems to be the highest priority for any general dentist. That is why him and his professional team take preventive care so seriously and recommend routine general family dentistry care every six months. This care includes thorough cleanings, dental exams, and children's dental care. To contact his practice and learn more about preventive care, you can contact him at (254) 732-0309 or visit his website.