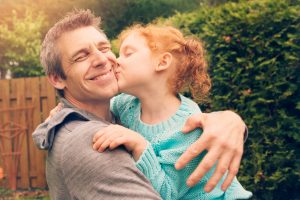 You love seeing multiple generations at one table. Your parents talk about a time so different than the one your kids are in, they almost can't grasp the concepts. What do you mean people used to leave the house without their phone? Everyone is laughing and smiling at stories of times gone by. You'd like to keep those smiles healthy so nights like this can keep happening. One simple way is to make sure they take care of their teeth. The family dentist in Waco, TX gives you tips on how to keep everyone's smile bright as they age.
It All Starts at Home…
The best type of dental care is something you don't even need the dentist for: brushing and flossing. Basic brushing and flossing are the most effective ways to keep your teeth healthy. This breaks up the daily buildup of plaque and bacteria in your mouth which can lead to tooth decay, gum disease, and tooth loss. Fortunately, this type of standard care works whether you are 3 or 93. However, did you know that most adults are not brushing correctly? This is because much like walking and talking, you were probably too young to remember when you learned how to brush your teeth and established your current habits. You should brush and floss at least twice a day, once in the morning and once at night for 2 minutes each time. If you can be consistent with this, you will save yourself from most dental issues.
…But Continues with Us
Despite your best efforts, brushing and flossing cannot be the only part of your oral hygiene routine. Regular visits to the dentist can take care of things that you simply cannot address at home. The teeth are very complicated and fine structures that contain many small crevices, especially on the back teeth. These are prime areas for plaque buildup and can't be reach by brushing alone. This is where a professional cleaning from one of our team comes in. We have expert eyes and professional tools at our disposal, so we can clean your teeth in a way that you simply can't. These check-ups are also when we can catch potential issues early, before they become problems down the line. Many times issues in your mouth do not show obvious signs until they are quite advanced. We here a Premier Family Dental are able to spot these subtle signs and save you time and discomfort.
Make an Appointment Today
You want your smile to age gracefully just like the rest of you. Routine oral hygiene at home and at the dentist's office is the winning combination that will keep you smiling for years to come. Come visit us today so you can keep sharing your smile.