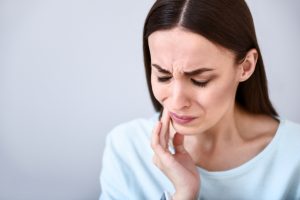 Dental problems usually are unidentifiable to the untrained eye. If you feel dental pain, in most cases it's because the issue at hand is has developed so much that it's inflicting pain. One of the worst things you can do for your oral health is to ignore dental pain.
Dental pain could be a sign of severe problems like a "dying tooth." Your Waco dentist can help you understand why a tooth may "die" and how they can help you save teeth.
Understanding Dead Teeth
If you dissect a tooth and evaluate it's layers, you would see 3 things: tooth enamel, the dentin, and the pulp. The tooth pulp is the innermost layer of your tooth protected by the other two protective layers. The pulp is sensitive because it holds the blood vessels and nerves of your teeth.
When a tooth dies, the nerves and vessels within the tooth pulp lack of blood flow because of an infection. The symptoms of a dying tooth include:
Dental pain
A bad taste in your mouth
An unpleasant smell in your mouth
Swelling at the affected area
A fistula (pimple) on the gums
Change in color of your teeth
When faced with any of these symptoms, the best thing you can do is get help from an oral health practitioner.  
Restoring Your Teeth: Root Canal Therapy + Dental Crowns
When you visit a dentist for a dying tooth, their first option will always be to save your natural teeth. One of the best procedures you can undergo to remove an infection is root canal therapy.
There's no reason to worry about root canal therapy. During your procedure, you'll receive a local anesthetic and possibly sedation to help your procedure continue painlessly.
Your dentist will remove the inflamed and infected root of your tooth. After cleaning the infection out from your tooth, your dentist will fill the inside of the tooth with a rubber-like dental material. Why? It fills that void for stability and also won't allow for future infections in that tooth.
Finally, your dentist will then seal your tooth and cap it with a dental crown. This will help to protect and re-stabilize it.
The Best Option for Incurable Teeth: Replace them with Dental Implants
Infected teeth are extremely dangerous and can easily spread throughout your smile. Once a tooth root becomes contaminated, it can affect neighboring teeth and damage the rest of your smile. Okay, so your tooth gets extracted…but now what?
Many dentists offer modern tooth replacement options for patients: dental implants. Thankfully, dental implants replicate the entire structure of a tooth, meaning from root to crown!
Dental implants can help to rejuvenate your entire smile from top to bottom with an implant post, abutment, and dental prosthetic of your choice. Consult your dentist to find the best dental prosthetic for you.
Meet the Dentist
Dr. Rick E. Cofer of Premier Family Dental in Waco has lots of experience performing root canal therapy, performing hundreds of these procedures every year. Because successful root canal therapy can determine whether or not you get to keep an infected tooth, you'll want to receive your root canal procedure from someone you can trust. In the case that your tooth is too far gone with infection, he is also an expert implant dentist. If you would like to speak with Dr. Cofer about your dental pain, feel free to call our Waco office.