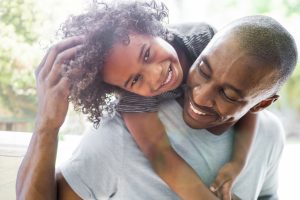 The assumption is that nobody is going to treat your family like you will, but that's not necessarily true. It's important to find a dentist that shows they care about not only you and your family's oral health but their overall health as well.
If you're looking for a family dentist in Lorena, choose a dentist that uses the safest, most advanced, comprehensive practices to care for you and your family's your teeth.
Find a Dentist that Cares About Your Overall Health
Find a dentist that shows they care by providing our-services that keep the whole body healthy. Preventive care is the best way to keep your smile healthy and the rest of your body.
Your dentist works to keep your teeth clean and your gums free of bacteria and dental debris. This lowers your chances of developing gum disease, tooth decay, cavities, and other dental problems.
Your Dentist Should Offer Comprehensive Services
Your new dental office should provide compassionate children's dentistry that makes oral health exciting and fun. This will help parents love bringing their children to keep their dental health up to date. It's a quick domino effect to keeping the rest of your family's teeth healthy as well. Preventive dental care is the best way to protect your whole family!
In addition to proactive preventive dentistry, your dentist should offer specialized our-services to provide care for more mature patients as well, like restorative and cosmetic treatments. The best dental treatments are functional with metal-free restorations or BPA-free composite resins. Your family can experience renewed oral health, optimal aesthetics, and restored function without worrying about the side effects of metallic dental restorations.
If it has been a while since your family has visited the dentist, don't put off necessary dental care any longer. Remember, semi-annual checkups are important to maintaining a healthy, happy smile! Get in touch with a dentist in your area today to schedule a visit for your whole family.
Your Dentist Offers Your Insurance!
As a courtesy to our patients and convenience for every family that decides to visit Dr. Cofer, we file your insurance claims for you for any of the in-network providers. Dr. Cofer offers dental our-services for patients looking for a dentist in Hewitt or a dentist in Robinson. Not to mention, patients that need a dentist in Woodway can visit Premier Family Dental for well-rounded dental our-services. Feel free to call (254)382-0619 to schedule your first appointment.