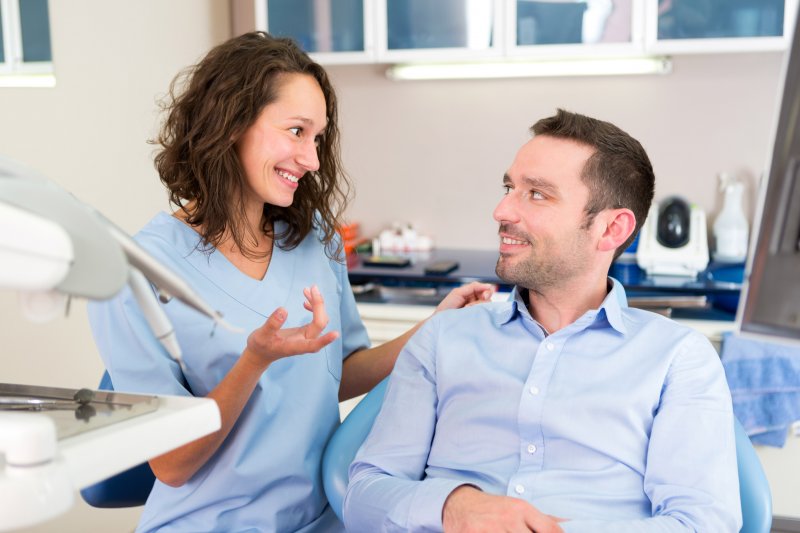 Whether you lost your job or your new job doesn't provide dental insurance, that doesn't necessarily mean you have to go through life paying too much for exams, cleanings, and other dental our-services. Many dental offices provide an alternative financing option to make your dental care not just accessible, but affordable and reliable as well. If you've been wondering if an in-house dental savings plan in Waco is right for you, you'll want to keep reading!
Avoid the Pitfalls of Traditional Dental Insurance
While dental insurance plans can make dental our-services more affordable, they aren't necessarily perfect for everyone. This is especially the case for those who find it difficult to understand their plan or find an option that's right for them. For example, coverage tends to change year after year, and many people don't enjoy waiting on hold with insurance agents just to confirm what their plan will cover. Additionally, many people avoid buying dental insurance because they find the premiums too expensive or the deductible too high, preventing them from even making use of their benefits.
With an in-house dental savings plan, patients can not only avoid expensive premiums, deductibles, and speaking to insurance agents, but they can also avoid:
Annual maximums
Waiting periods to use benefits
Complicated claims forms
Constantly changing coverage
Get Guaranteed Coverage for Essential Services
Even if you do get insurance, the coverage can change. That means the coverage you may already have is not necessarily the same once your benefits reset. With an in-house dental savings plan, your routine care becomes more predictable, giving you confidence that you'll be able to afford your preventive care on a biannual basis.
For example, many in-house plans provide:
At least two exams and cleanings per year
Fluoride treatments
X-rays
Emergency exams
These our-services are what matter most to your long-term oral health. However, more often than not, in-house options also guarantee discounts on a variety of other treatments, including our-services that you wouldn't typically get coverage for with an insurance plan. This includes cosmetic our-services and even dental implants in some cases.
Make It Easier to Stay Proactive
When you aren't sure what your dental care costs are going to be, it can make it that much more difficult to schedule an appointment. However, it's far riskier to assume nothing is wrong with your oral health now, especially considering that tooth decay, gum disease, and countless other problems tend to fly under the radar until it's too late. This is how dental emergencies generally occur, resulting in expensive restorative and emergency dental treatments anyway.
By being able to stay on top of routine care with an in-house savings plan, you can stay be proactive and catch these problems before they have a chance to turn into dental emergencies. With flat rates attached to in-house plans, you don't have to roll the dice when it comes to protecting your oral health or covering the costs to do so.
If you're uninsured, call a dentist in Waco today to see if they have an in-house dental savings plan!
About Premier Family Dental
Dr. Cofer and Dr. Maxwell pride themselves on providing exceptional and affordable dental our-services. At Premier Family Dental, they offer an in-house dental savings option for those without a traditional dental insurance plan. To learn more about the coverage and terms behind it, feel free to contact them through their website.