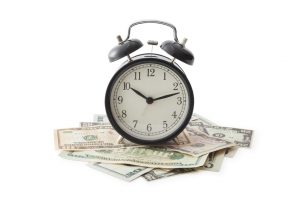 You always thought you were a big Texas Rangers fan, but the Texas Rangers Hall of Fame really gives you some perspective on the history of the team. You never knew so many great players wore the uniform. It's almost an intimidating amount of information. The same could be said about dental insurance in Waco, TX. You'd like to have a policy because healthy teeth are important to you and your family, but do you know exactly how it works? More importantly, if you already have dental insurance, did you know it is about to expire?
Basic Types of Dental Insurance
Dental insurance is meant to help you maintain your oral health with preventive, diagnostic, or treatment oriented dental procedures. Did you know there are 4 basic categories when it comes to dental insurance? Each plan will have its own individual qualities, but this is a good place to start when considering dental insurance:
Direct Reimbursement programs cover a specific percentage of the amount spent on total dental care. You are not limited to certain types of care and can visit the dentist of your choice.
"Usual, Customary and Reasonable" (UCR) programs also allow you to visit the dentist of your choice, and pays a set percentage of the dentist's fee. The difference is that the particular fee is set by the insurance plan as opposed to the dentist themselves, so there may be some discrepancies between them.
Table or Schedule of Allowance programs assign a set dollar amount to a particular treatment. Any difference between the set amount and the actual cost of treatment is billed to the patient. It is important to see which treatments are covered by this type of plan.
Capitation programs pay contracted dentists per enrolled family or patient. The dentist is only able to offer specific treatments because of this. The premium paid is not necessarily directly related to the cost of actual dental care for the patient.
Most programs will also have a dollar cap, or maximum amount they will cover for dental care in a year. If any is unused, it does not roll over to the next year and expires on December 31st.
What to Consider With Your Plan
Some basic questions that can help you decide on which plan works for you are:
Can I choose my own dentist?
Are routine procedures covered?
Are special procedures covered?
Who all is eligible for coverage with the plan?
These answers should help you determine what your exact needs are before choosing a particular plan. Be sure to ask the provider any other questions that come to mind, even if it involves a situation you haven't experienced, such as being referred to a specialist for oral surgery.
In-Network Insurance Plans
Premier Family Dental accepts a wide variety of dental insurance plans for your convenience:
Aetna
Ameritas
Cigna
Delta Dental
Guardian
Humana
Geha
Blue Cross/Blue Shield
Dental Network of America
United Healthcare
United Concordia Dental
We will even file the claims for you to expedite the process.
Why to Make an Appointment Today
As we mentioned earlier, your dental insurance rolls over at the end of the year, so now is the time to schedule an appointment if you need one. You have a plan, so use it! Even if your teeth seem completely healthy, a good preventive check-up could save you from more complicated dental issues down the line. Early intervention with a potential issue usually involves simple, non-invasive treatment. Be sure to check your plan to see what options of treatment are available to you, and give us a call today.