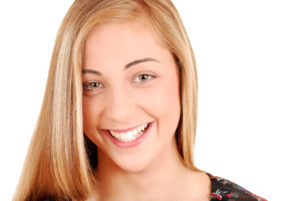 When you meet a person for the first time, chances are he or she will notice the condition of your teeth before anything else. That means that a flaw in your smile could make a negative first impression and leave you feeling insecure. With clear braces in Waco, though, you can make the necessary corrections that will improve both your function and appearance. Learn more about the ClearCorrect method as you read along.
What is ClearCorrect?
ClearCorrect braces offer an aesthetically-pleasing way to correct bite issues by using clear, plastic trays that are custom-crafted to fit your teeth at different positions. Each set of trays, worn for a certain duration of time, will help to move your digits to the correct position, leaving you with a beautiful and fully-functional smile.
How are ClearCorrect Braces Made?
The process starts with your dentist in Waco capturing 3-D images and then making bite impressions of your teeth. This information is then sent to a trusted lab that will fabricate the custom trays from a medical grade thermoplastic that is formed to be durable yet flexible enough to adjust to the dynamic conditions of your oral cavity.
The custom design of your clear braces contributes to their durability, but it also helps that each set of trays is only worn for a short period of time. The environment of your mouth is constantly changing, so there is great value in using a orthodontic treatment that adjusts along with it.
The Advantages of ClearCorrect Braces
One obvious advantage of ClearCorrect braces is that they are virtually unnoticeable when worn. That removes one of the major stressors for people in need of orthodontic treatment – concern about how they'll look while being treated.
Still, there are other advantages worth mentioning:
Oral Hygiene – Maintaining excellent oral hygiene is essential to your dental health. With the ClearCorrect method, you'll be able to brush and floss as you normally would because your trays are removable.
Time of Treatment – Depending on the complexity of your situation, your treatment time could be as little as a few months using the ClearCorrect method, whereas traditional braces usually require a minimum of 24 months to correct your bite.
Lifestyle Maintenance – A big perk of taking the ClearCorrect route is that by being removable, it allows you to eat the foods you love. As long as your clear trays are worn at least 22 hours a day, you'll reach your goal of having a functional and beautiful smile.
To learn more about how your cosmetic dentist in Waco can help you achieve the smile of your dreams, reach out to schedule a visit today. Soon, you'll be staring into the mirror in awe of your gorgeous teeth and making the types of first impressions you want!
About the Author
A graduate of the Baylor College of Dentistry, Dr. Rick Cofer provides comprehensive and expert care. Furthermore, as a lifelong learner, he maintains affiliation with such organizations as the Seattle Study Club and Texas Advanced Dental Seminars. Dr. Cofer helps patients regain confidence and improved oral function with ClearCorrect braces at Premier Family Dental. He can be reached for more information through his website.