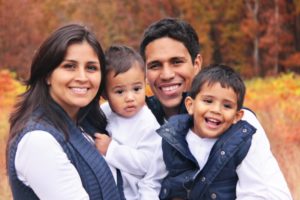 As a parent, you're concerned about the oral health of your kids; thus, you're taking steps to improve it. There's one problem, though – your whole family has busy schedules. How, then, can you get everybody in to see your children's dentist in Waco? Your local professional has a remedy for your dilemma. Learn about it as you read on!
When Should You Schedule Your Visits?
Everyone in your household needs to visit the dentist at least two times a year for preventive care, but making this happen for an entire family may seem like a daunting task. That's because everyone is going in different directions – especially during the school year.
Therefore, it's best to schedule one of the family's preventive care visits during summer break. This will allow you to plan accordingly with your job, and you won't have to worry about your children missing school.
If you take the family in the month of June, then you can schedule the next visit during the Holiday season – another time when your children will be out of school. By taking this route, you can eliminate a lot of stress, which will allow for a better dental care experience.
Why are Preventive Care Appointments Needed?
Your six-month visits with your dentist for cleanings and checkups are vital to your oral health. With these appointments, you'll be able to spend your time managing wellness instead of treating problems.
While there, you'll receive:
A Thorough Cleaning – When the family goes in for cleanings, it's far different from what can be accomplished at home. For example, harmful plaque and tartar that can buildup will be eliminated, leaving an environment more conducive to oral health.
Tedious Examination – Many dental problems develop over time – some even for years. That's why a visit to your dentist in Waco can be beneficial from the standpoint of prevention. With this route, you won't be waiting on tooth decay to fully mature and invade your dentin before it's treated.
A Cost Saving?
Not only will preventive care visits protect your family's oral health, but it will also rescue your wallet. That's because insurance companies will usually pay up to 100 percent of the costs of these types of visits. So it's almost like you're getting paid to be healthier.
With your new knowledge, your visits to your family dentist in Waco will be a pleasant experience, and you'll also have the peace-of-mind of knowing that the whole family is healthy. To schedule your first appointment, reach out to your dentist today!
About the Author
A graduate of Baylor School of Dentistry, Dr. Rick Cofer has become a fixture in the Waco community. To keep his skills sharp and stay ahead of the curve, he maintains memberships with the Texas Advanced Dental Seminars and Seattle Study Club. He practices at Premier Family Dental and can be reached for more information through his website.