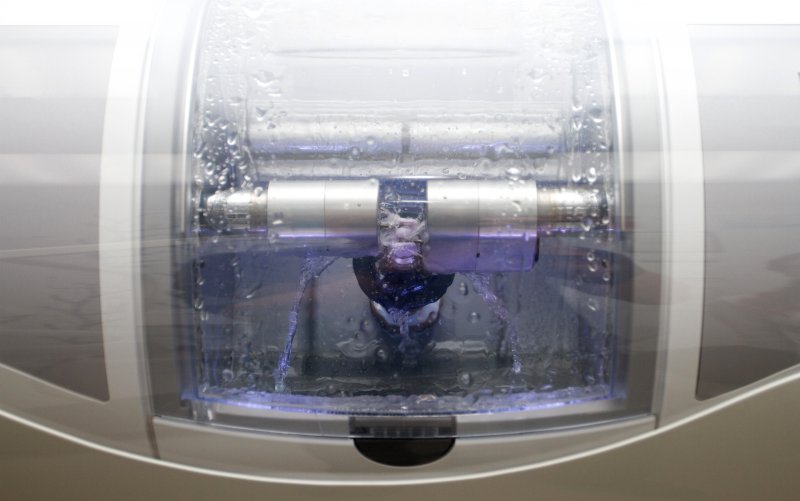 Has your dentist given you the option of receiving a CEREC crown in Waco? If so, consider yourself lucky. This advanced form of dental technology makes it possible to produce customized restorations much quicker than traditional methods. But exactly how long can you expect to wait for your new tooth? Read on to find out just how quick the process is and why so many patients prefer CEREC to conventional crowns.
Creating a Crown: The CEREC Timeframe
Learning you are a candidate for a CEREC crown should cause you to be overjoyed. Why? Because although this advanced process might not be unique when compared to the creation of a traditional crown, it is, in fact, vastly different. And the reason it stands out among other techniques is that it uses a special process that produces the final product while you wait.
The traditional way of receiving a dental crown involves visiting your dentist to undergo the first phase, which is the initial appointment. After clearing out the decayed portions of the tooth, the dentist fills in the structure before altering the tooth to ensure optimal placement once the crown is in place. Impressions are then taken and sent off to a lab where technicians work to fabricate the final restoration. A temporary crown is then worn for several weeks before being removed so that the permanent version can be bonded.
The entire process requires at least two dental appointments but sometimes three.
With a CEREC crown, however, you only have to see your dentist for one appointment. Once the tooth is properly cleaned and altered, impressions are taken but not with traditional dental putty. Instead, a digital device scans the mouth to capture images that create a 3D model of the tooth. Using specialized software, necessary adjustments are made by the dentist before sending the three-dimensional image to an in-house milling unit.
After placing a block of dental ceramic into the unit, it begins to fabricate the dental crown based on the model provided in the system. Once the crown is created, it is examined by the dentist before it is bonded into place over your vulnerable tooth.
The Benefits of CEREC
One of the greatest benefits of CEREC dental crowns in Waco is that they are produced in a matter of hours instead of weeks. You only need one dentist's appointment, and you can avoid wearing a temporary crown. This factor alone is monumental, especially since these initial crowns can often become loose or even allow bacteria to enter and infect the already vulnerable tooth.
With CEREC, you can enjoy a dental crown that is metal-free and completely biocompatible, is natural-looking, and is highly durable, which means it can last anywhere from 5-15 years.
The option for a traditional crown is one that dentists are happy to offer, but if you want a faster solution that also allows for a reduced recovery time, you can't go wrong with CEREC.
About the Author
Dr. Rick Cofer opened Premier Family in February 2012. He attended Baylor School of Dentistry. For more than 5 years, he has been associated with Texas Advanced Dental Seminars and Seattle Study Club. Dr. Cofer and the team at Premier Family Dental are pleased to offer patients with damaged smiles a chance to see results much quicker thanks to CEREC dental crowns. Producing new and improved smiles in just one appointment, CEREC is a revolutionary way to repair a broken or decayed tooth without requiring multiple visits. To learn more about how we can help you, contact us at (254) 732-0309.