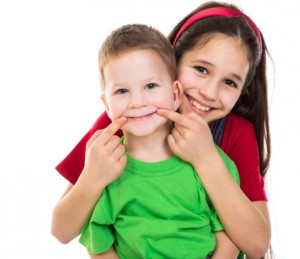 Summer is a glorious time for everyone. The kids are out of school, sports activities have calmed down and now all that's left to do is take in the last few weeks or summer's rays. Before you know it, it'll be time to pack the kids' lunches and send them off to school. They've had quite the summer vacation, but now it's time to start getting them in the dental routine once again. A new school year offers many new challenges for your little one's smile, and being proactive about their dental health is one of the best courses of action you can take to keep their smiles happy throughout the year. Dr. Cofer is a Waco dentist who cares about your children's oral health as he would his own kids. We preach a family atmosphere and genuinely care about each one of our patient's and their oral situation. Our office in Waco, TX is happy to offer these end-of-summer dental tips so you can spend less time in our dental chair and more time enjoying the closing moments of that summer-lovin' feeling.

Back-To-School Dental Fun For the Whole Family
Going back to school can be a real drag for most kids, but for parents, it's a wonderful thing. You don't have to worry about what your little ones are doing or who they are with while you're at work or at home. You know they're in a safe environment with other kids their age, but are they among kids with good or bad dental habits? Kids can rub off on each other and when it comes to maintaining good oral hygiene, it's important to teach them the basics. Dr. Cofer is the general dentist Waco residents look up to for dental advice.
Below are a few friendly tips from our office to you. Life at home can become hectic around the start of the school year, so being well-prepared ahead of time is your best bet for keeping your kids' mouths healthy.
Start them early on proper oral hygiene: It's always a good rule of thumb to start your kids on flossing between ages 2-3. Brushing their teeth twice a day with a toddler-friendly toothbrush is great for delicate gums.
Keep brushing fun: Keeping your kids keen on the idea of brushing their teeth is vital. Kids get bored very easily, so make a game out of brushing and flossing their teeth. It could be something as simple as purchasing a toothbrush with their favorite color.
Don't forget the brushing basics: Hammer into their minds the proper brushing technique – toothbrush held at a 45-degree angle, brush using gentle back-and-forth strokes, floss, brush the tongue and more.
Nix the sugar intake: Tooth decay and sugar are best friends; don't let the relationship blossom.
Schedule a check-up every six months: This ensures their mouths remain clean and healthy. There are problems you or they can't see, so it's best to let our team examine your mouth with extra eyes.
Dr. Cofer is the Dentist 76712 Can Trust
Did you know we are in in-network provider with most insurance companies? It's true. We're here to help you receive the dental treatment you need with financial freedom. If you have any questions, please speak with our staff in Waco, TX to schedule an appointment with Dr. Cofer. We extend service to our friends in Bellmead, Elm Mott, Woodway, Robinson, Ocee and as far as the eye can see!