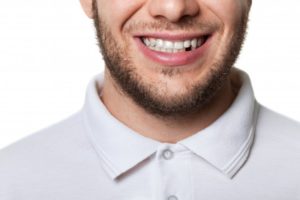 Getting a tooth extracted, whether from periodontal disease or an injury, can be a jarring experience. Not only does missing a tooth change the way your smile looks, but it also can impact your ability to eat efficiently and speak clearly. It makes perfect sense that you'd be anxious to get your new dentures as soon as possible so that you can return to normal. However, it can take some time for them and your mouth to be ready. Understanding the denture process better can help you as you wait for your permanent dentures.
Healing from Extraction
Although your tooth socket is a small area, it still has undergone surgery and needs time to heal. In fact, it could take up to several months before the tissue and bone have recovered sufficiently from the procedure. After all, you wouldn't want to develop an infection in this vulnerable spot. To facilitate the healing process, here are some things you should do following your extraction:
Get some rest. Try to keep your head slightly elevated on a pillow.
Let the site clot. After an hour, you can replace the gauze every 30 minutes until bleeding stops. This clot protects the site from bacteria and you from experiencing the unpleasantness of dry socket.
Gently clean your mouth with warm saline rinses.
Use ice packs to reduce swelling.
Eat liquid or soft foods. You can slowly build back up to solid foods over time.
Likewise, there are certain things you should avoid to help your tissue heal properly:
Strenuous exercise or activities for at least 24 hours afterward.
Smoking for at least 48 hours.
Foods that can irritate the site such as hot drinks, spicy foods, and soda.
Sucking motion, which can dislodge the blot clot and cause dry socket.
Temporary Dentures
A little while after your extraction site has healed, you can start the process of getting your permanent dentures. But that can take a long time—what are you supposed to do in the meantime? You can use temporary dentures, or immediate dentures, basically on the same day that you have your tooth removed. They will likely not fit as comfortably as your permanent dentures will, but they conveniently enable your mouth to return to normal function sooner.
Permanent Dentures
Once your tissue has healed sufficiently, your dentist takes impressions of that part of your mouth. Then, they send this information to a dental lab, where your dentures are custom crafted to fit you perfectly. As pieces of your dentures are completed, your dentist may call you into their office to see if they need to be adjusted. Eventually, the entire permanent dentures are finished, giving you back your confident, natural-feeling smile. After a month or so, you need to check in with your dentist to ensure that the dentures continue to feel comfortable.
Having a tooth removed doesn't mean that you can't have a complete set of teeth anymore. Your permanent dentures can help you feel normal again. Although waiting is never easy, getting your personalized permanent dentures after tooth extraction will be well worth it. If you follow your dentist's instructions and the tips mentioned in this post, you'll soon be enjoying your restored smile once again.
About the Author
After graduating from McMurray University, Dr. Rick Cofer attended Baylor School of Dentistry. For over five years, he has been associated with Texas Advanced Dental Seminars and Seattle Study Club, helping him enhance his skills and knowledge in the field. Opening Premier Family Dental in Waco in February 2012, he and his staff are able to offer partial and full dentures to their patients. To schedule an appointment with him, you can call (254) 732-0309 or click here.