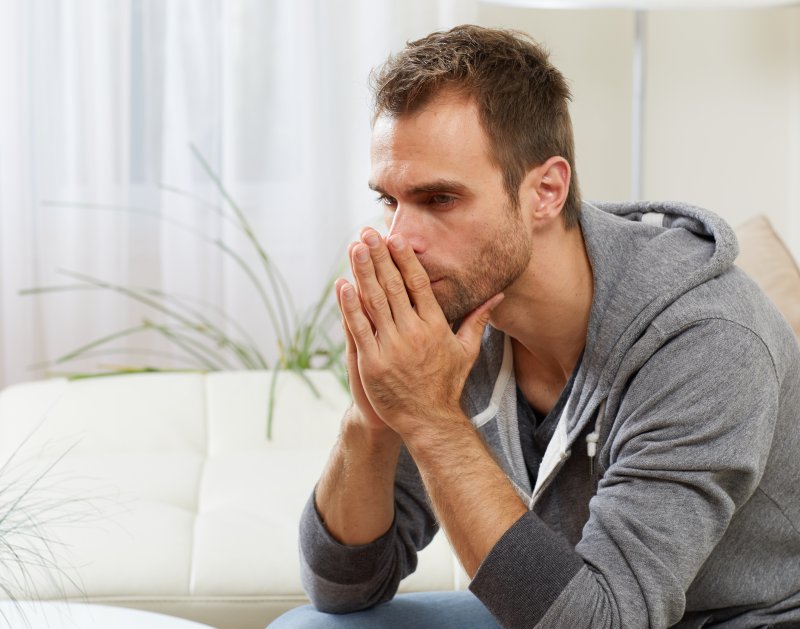 Oftentimes, stress is a part of life. Whether it is work, school, kids, or other obligations that require time and effort on your part, you can find yourself becoming overwhelmed, overworked, and overly exhausted every day. When stress builds, it not only impacts your mind and your overall health, but it can negatively affect your teeth and gums, too. Discover just how much stress impacts teeth and what you can do to take back your oral health.
The Impact of Stress
You hear all the time how important it is to relieve stress and maintain a balance in your life. If you're like most people, you're probably thinking, "Yeah, that's a lot easier said than done." If you keep pushing your stress aside and avoid trying to find a way to alleviate it, it's eventually going to catch up to you, and unfortunately, it can be at the cost of your smile.
Over the years, researchers have worked to find a connection between stress and declining oral health. Discovering that there is, in fact, a link, they have discovered several ways stress can impact a person's teeth. Here are 4 of those ways:
Teeth Grinding: If you battle extreme stress, you may lean toward grinding or clenching your teeth. Teeth grinding, also known as Bruxism, can lead to chronic jaw pain, broken or damaged teeth, headaches, and even sleep disorders.
Gum Problems: Stress weakens your body's immune system, making it harder to fight off infection. If gum disease is present, the infection can spread beneath the gum line and into the bloodstream. With your body unable to fight it off, this can lead to serious health problems such as heart attack or stroke.
TMJ: Many individuals who battle stress often complain of severe jaw pain, which can lead to TMJ or Temporomandibular Joint Disorder (TMD). It can cause your neck to become stiff, swelling to occur, teeth to grind, and your jaw to pop when opening or closing.
Nail Biting: A common habit for many people, nail biting can lead to excessive wear and tear on your tooth enamel, as well as a transferring of germs. Not only can it result in a mouth infection because of germs under your nails going into your oral cavity, but if you have a bacteria or virus on your hands and put them in your mouth, it can be transmitted to your body.
Ways to Relieve Stress
To prevent any of the above-mentioned conditions from developing, it is best if you find ways to relieve and/or alleviate your stress. While it won't be an overnight remedy, if practiced continually, you will most likely begin to see a difference. The first step is to talk to your doctor about beneficial methods to relieve your stress. They might suggest:
Exercising
Meditation
Talking to a counselor
Spend time with those you love and enjoy
Reduce the amount of caffeine you drink
Keep a journal
Taking Back Your Oral Health
While you work to reduce the amount of stress in your life, there are a few things you can do to improve your oral health, such as:
Talking to your dentist about wearing a mouthguard at night to keep your teeth from grinding
Keeping a pack of sugarless gum in your pocket or on your desk to keep from biting your nails
Brushing, flossing, and rinsing your teeth and gums as instructed to prevent tooth decay or gum disease from developing
Don't let stress get the best of you. There are things you can do to not only improve your oral health but your overall well-being. If you're unsure how to get started, talk to a loved one or doctor to find a solution that's right for you.
About the Author
Dr. Rick Cofer opened Premier Family in February 2012. He earned a degree in biology from McMurray University before going on to attend Baylor School of Dentistry. For more than 5 years, he has been associated with Texas Advanced Dental Seminars and Seattle Study Club. Dr. Cofer and his team are equipped to help you take back your oral health if you've been suffering from dental problems. Whether it's poor oral hygiene practices, damage, or stress that's causing your teeth and gums to decline, he can not only restore your smile but also give you ways to keep it healthy and strong at home. To learn more about our our-services, contact us at (254) 732-0309.